Well, the Christmas Ice Cream Extravaganza has come to an end. It was so much fun to do this year! We made 81 pints of ice cream, 12 different flavors. And we did it all in a week! It was crazy, but so fun! The best part, of course, is the delivery. While we love to make and eat the ice cream ourselves, it is even more fun to share our ice cream with others. This year we delivered to 35 different families and took several pints to the front office of our kids' school.
For those who don't know what I'm talking about, every year for Christmas we make ice cream for our friends and neighbors. We send them a personalized link that tells them how many pints they can order and shows them their flavor options. Once they submit their order, we get cooking!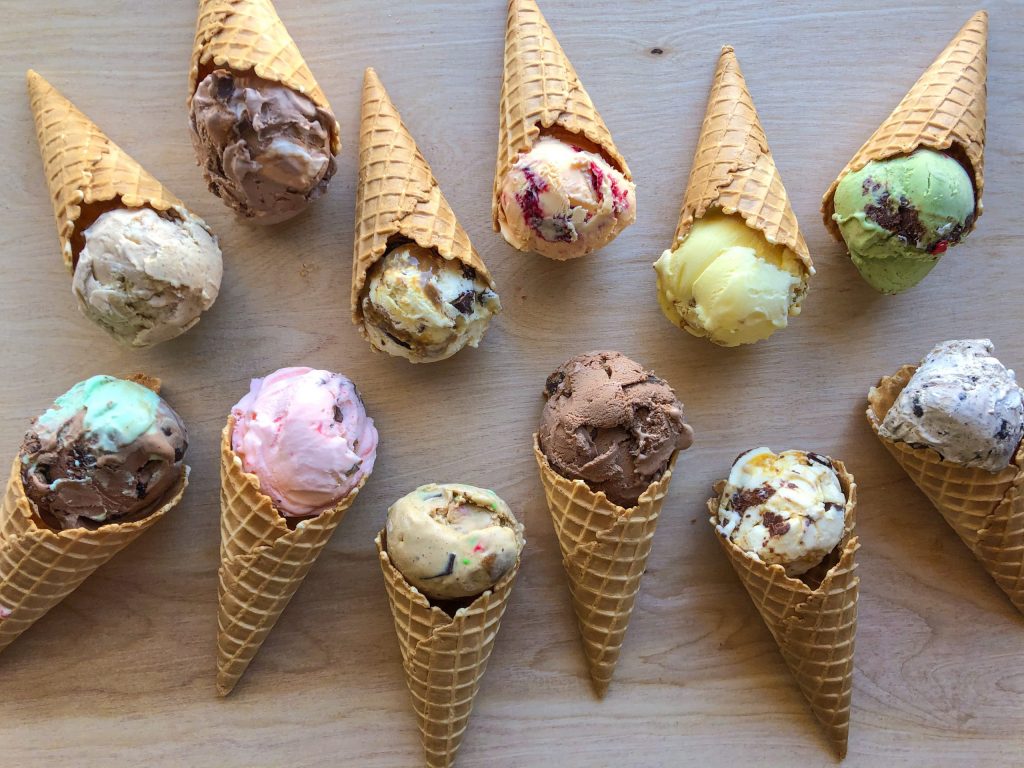 (See pictures and descriptions below for our different flavors). This year our most popular flavor was "I'll Bee Home for Christmas". They were all so delicious. If I had to pick, I'd say my favorite was "Mint Brownie". Alex said his favorite would probably be "Santa's Cookie Crumbs". The kids seemed to really love "Gingerbread Man". Truthfully though, they were all amazing and so different this year! Which one would you choose? Can't wait to see how we change it up next year!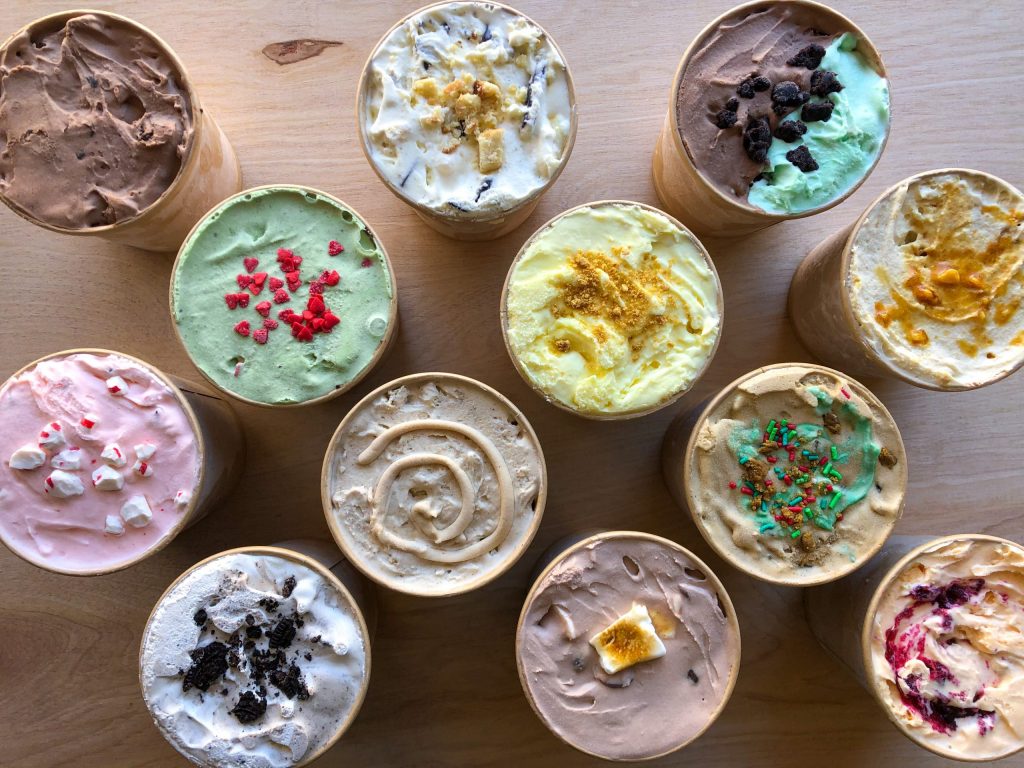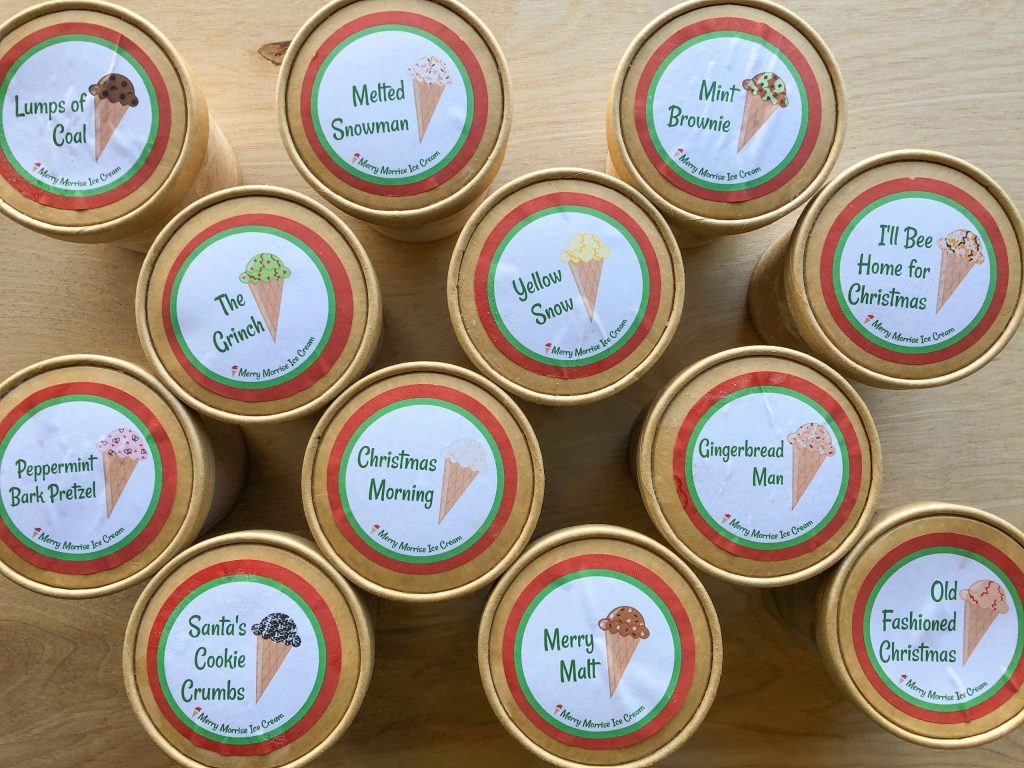 Flavors this year:
Lumps of Coal: Chocolate ice cream with mini Oreo™ truffles
Melted Snowman: Vanilla ice cream with shortbread and chocolate cookie chunks and swirls of dulce de leche
Mint Brownie: Butter mint ice cream swirled with chocolate ice cream and brownie pudding chunks
The Grinch: Roasted pistachio ice cream with nutella fudge swirl and red heart sprinkles
Yellow Snow: Lemon pudding ice cream with graham cracker crust and ribbons of lemon curd
I'll Bee Home for Christmas: Peanut butter ice cream with chocolate swirl and flecked with crushed honeycomb candy
Peppermint Bark Pretzel: White chocolate peppermint ice cream with pieces of peppermint and chocolate-dipped pretzels
Christmas Morning: Brown sugar cinnamon ice cream with chunks of cinnamon roll and maple cream cheese frosting swirl
Gingerbread Man: Gingerbread ice cream with gingerbread chunks, chocolate chunks, cream cheese frosting, and sprinkles
Santa's Cookie Crumbs: Cream cheese-infused french vanilla pudding ice cream with Oreo™ crumbles and whipped cream
Merry Malt: Chocolate malt ice cream with toasted homemade marshmallows and chocolate-covered almonds
Old Fashioned Christmas: Spiced orange ice cream with hints of cinnamon and swirls of cranberry sauce