We have had a lot of graham cracker ice cream. A lot of good graham cracker ice cream. We've even made pretty good graham cracker ice cream. However, while they were all good, and I can't think of one that I've eaten and thought, "That tastes EXACTLY like a graham cracker." And, I've never eaten one that I thought was bursting with flavor either. Well, now, neither of those statements are true.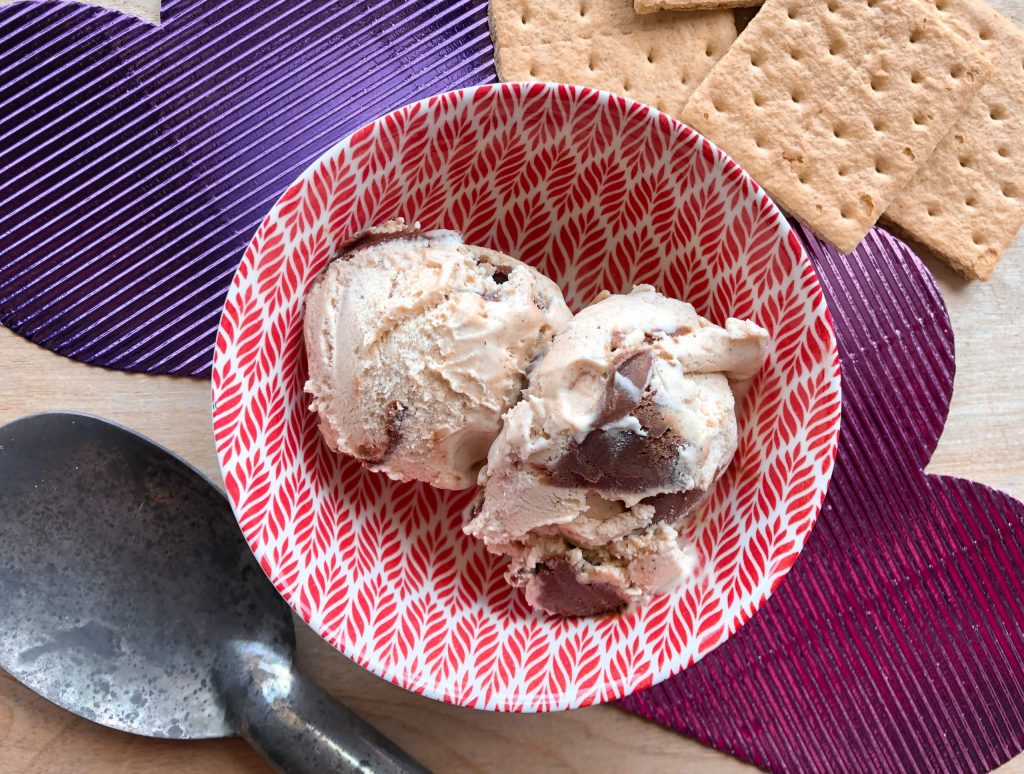 This stuff is the real deal. You know those Teddy Graham things? This is that exact flavor! Just to add a little something special, we layered it with a chocolate peanut butter fudge swirl. And oh. my. word. This ice cream is to die for! It's so simple, but so perfect!
Honey Bear
Honey has never been sweeter!
Ingredients
1 cup whole milk

1 cup heavy cream

3/8 cup sugar

3/8 cup honey

2 large eggs

1 tsp cinnamon

1/4 cup graham cracker crumbs

Chocolate Peanut Butter Fudge Swirl

3/8 cup (6 Tbs) heavy cream

1 Tbs butter

1/4 cup sugar

2 Tbs brown sugar

1/4 cup bittersweet chocolate chips

1/4 cup peanut butter chips

Dash of vanilla
Directions
Whisk the eggs until they are light and fluffy, about 2 minutes. Slowly whisk in the sugar, honey, and cinnamon until the color turns lighter and the consistency is smooth, about 2 minutes more.
Add the egg/sugar mixture to a sauce pan along with the milk and cream. Heat on medium low heat until it reaches 170, stirring frequently and scraping the bottom with a spatula to avoid cooking the eggs. Add in the graham cracker crumbs toward the end.
Add the custard base to a plastic gallon bag, and put in a prepared ice bath until cooled (about 15-20 minutes).
When ready, make in your ice cream maker based on the maker's instructions.
While it runs, prepare your chocolate peanut butter fudge swirl (see below).
When the ice cream is done, add a layer of the ice cream, followed by a layer of fudge. Repeat the layers until you have filled your container of choice.
Move the ice cream to the freezer until hardened (about 4 hours).
Chocolate Peanut Butter Fudge Swirl
Add the cream, butter, sugar, and brown sugar to a small sauce pan.
Heat stirring constantly over medium heat, until the mixture comes to a boil. Boil for 2 minutes.
In a separate bowl, add the chocolate and peanut butter chips. Pour the hot, boiling mixture over the chips and allow it to sit for 3 minutes, letting the hot mixture melt the chips.
After it has sat for a bit, stir the mixture until it reaches a uniform color and consistency. Allow to cool before you add it to your ice cream, and right before stir it to make it smooth.