Nothing says summer more than something cold and lemony, right? This ice cream fits that bill!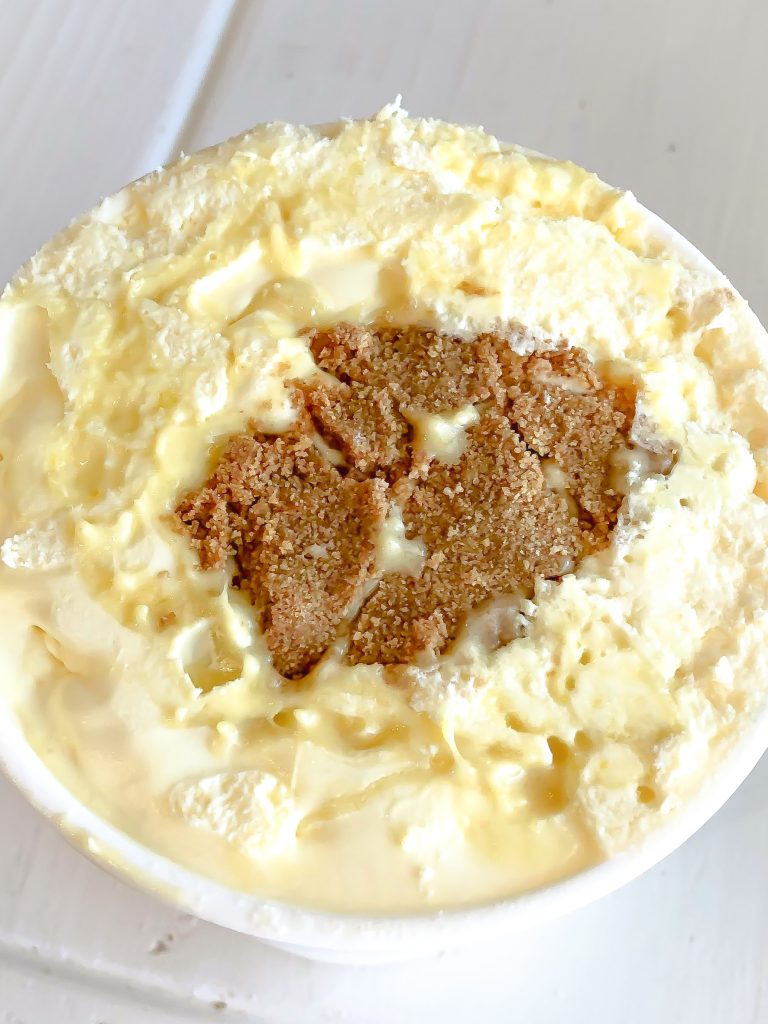 It is the perfect blend of sweet and tart, creamy and crunchy, rich and light. We originally tried this flavor as a lemon pudding base with swirls of whipped cream. While that was good, the lemon flavor was not nearly strong enough and the texture was lacking.
So, we decided to beef it up a little. We still made the lemon pudding base, but switched out the whipped cream for a tart lemon curd and added layers of graham cracker crust. And let's just say, it reached lemon perfection! Basically, just picture a lemon meringue pie in ice cream form.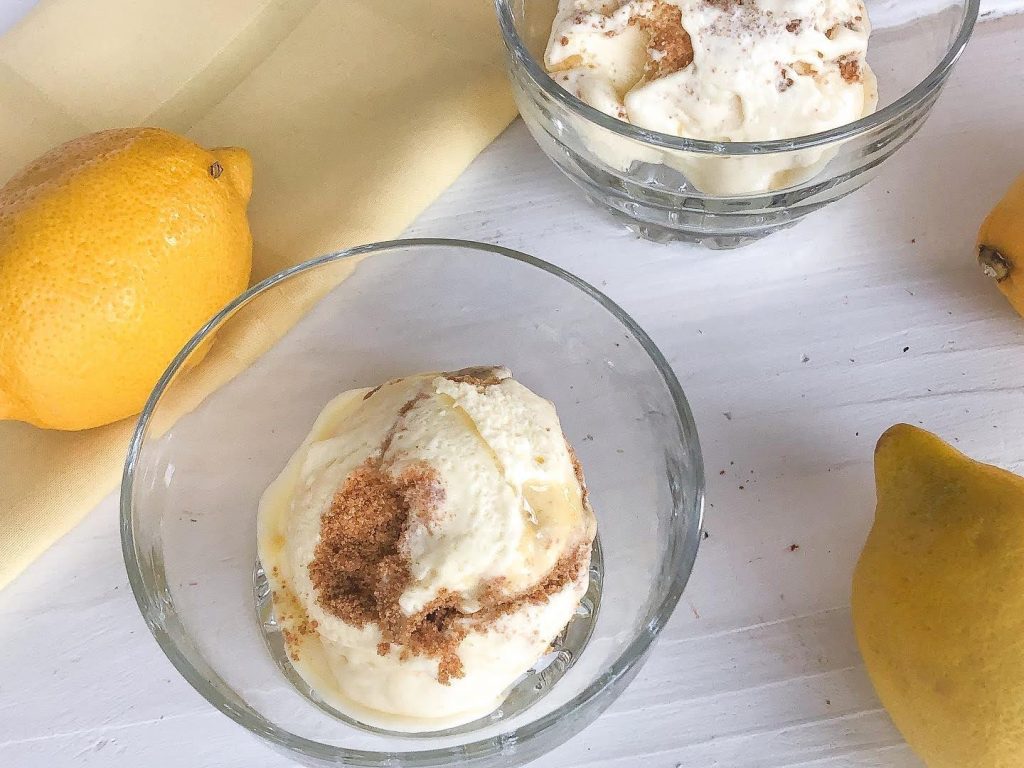 When life gives you lemons, make Lovely Lemon Ice Cream!
Lovely Lemon Ice Cream
The perfect lemon pie ice cream for fruit lovers everywhere!
Ingredients
2 large eggs

3/4 cup sugar

1 cup heavy cream

1 cup whole milk

1/2 packet lemon pudding

1 tsp lemon extract

Lemon curd (homemade or store bought)

Graham Cracker Crust

1 cup graham cracker crumbs

4 Tbs butter, melted
Directions
Graham Cracker "Crust"
Preheat the oven to 350.
Mix the graham cracker crumbs and melted butter together either in a food processor or by hand until the crumbs start to clump together.
Press the crumbs onto a parchment paper lined cookie sheet into a flat, thin layer. Cook for about 5 minutes, or until the edges start to turn golden.
Ice Cream
Heat the 1 cup heavy whipping cream and 1 cup milk on low in a medium saucepan until it reaches 140° F, stirring occasionally. While the custard heats, using an electric mixer to whisk the 2 large eggs in a medium mixing bowl until light and fluffy, about 2 minutes.
While the cream is still heating, slowly add the 3/4 cup sugar into the eggs, whisking thoroughly to make sure the mixture doesn't become grainy.
After the cream reaches the target temperature, gradually pour it into the egg and sugar mixture, again whisking each time the cream is added to avoid cooking the eggs.
Pour the entire mixture back into the medium saucepan and heat it to 170° F. While it heats, add the lemon pudding mix and lemon extract. Whisk constantly so the pudding melts evenly into the mixture.
Now pour the mixture back into the mixing bowl. Cover and chill for 1 hour or up to 3 hours.
When ready, make in your ice cream maker based on the maker's instructions.
When the ice cream is done, start layering it in your container of choice. First, add some ice cream to cover the bottom. Then, add a few tablespoons of lemon curd evenly. On top of that, add a thin layer of graham cracker crust, covering the whole thing. Repeat the layers until you have gotten all of your ice cream out of the ice cream maker.
Freeze until hardened (at least 4 hours).