Like everyone else, we've been trying to find fun things to do while we're stuck at home all the time. And as the temperatures have been climbing, we thought it would be fun to make some flavors that remind us of summer!
This meant that we would need to make a lot of ice cream, and we knew the six of us couldn't eat it all ourselves. That gave us an excuse to take some to our neighbors (while still practicing social distancing, of course).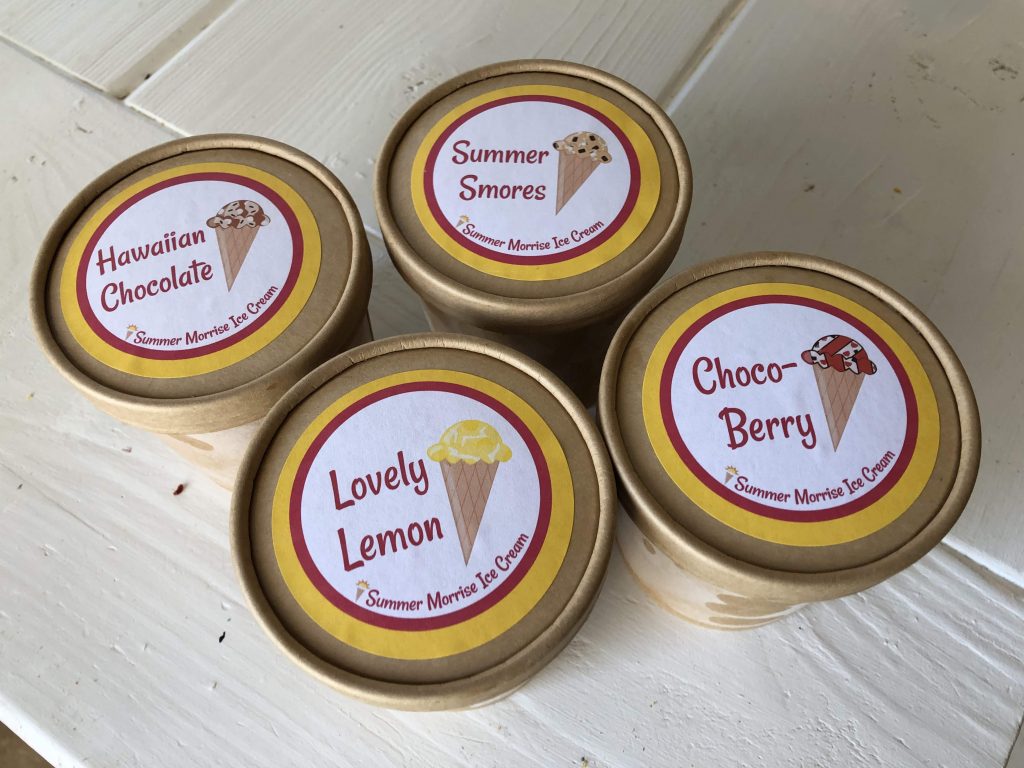 These are the four flavors we came up with: Choco-Berry, Hawaiian Chocolate, Lovely Lemon, and Summer S'mores. We'll share all of the recipes in subsequent posts, but this one will focus only on Choco-Berry. It might be my favorite–but then again, they all might be my favorite. It just depends on which one I have eaten most recently.
The first fruit I think of when I think of summer is raspberries. Every time we visit my parents during the summer, Sarah is always on the lookout for stands selling raspberries. We thought this would make for a really delicious ice cream flavor, but of course we had to add some chocolate into the mix, because we simply can't help ourselves.
Choco-Berry is, in its essence, a mixture of the flavors of white chocolate, raspberry, and milk chocolate. The combination of sweet and tart makes for a really delicious ice cream.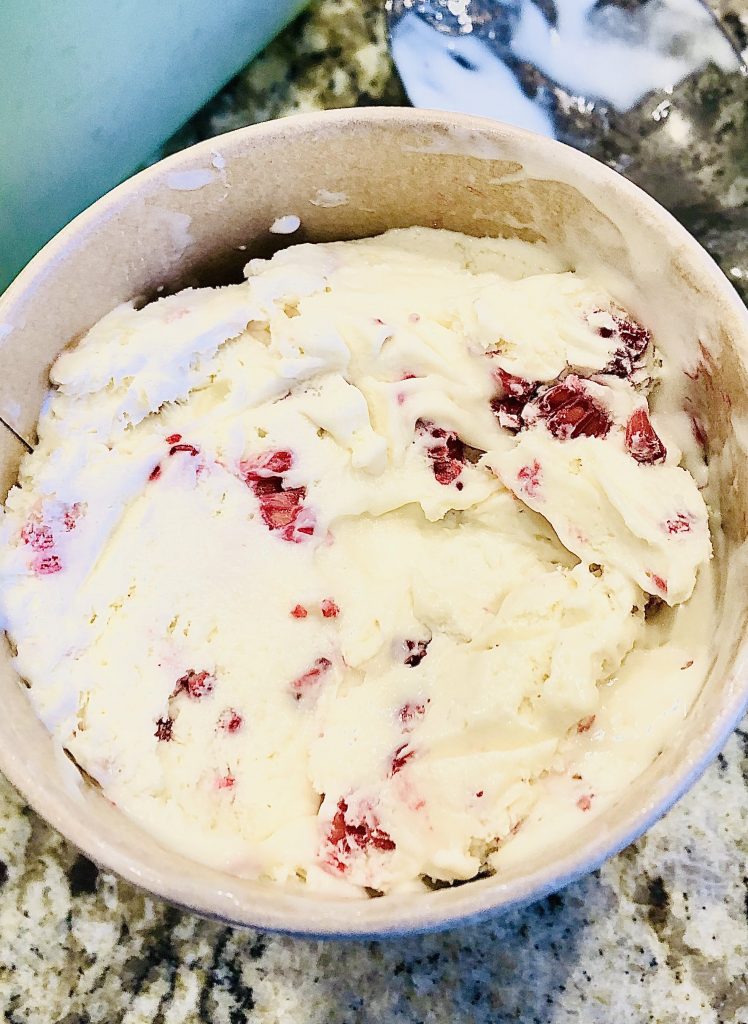 We started with our chocolate base, and but substituted white chocolate instead of the normal bittersweet. We also added fresh, chopped raspberries.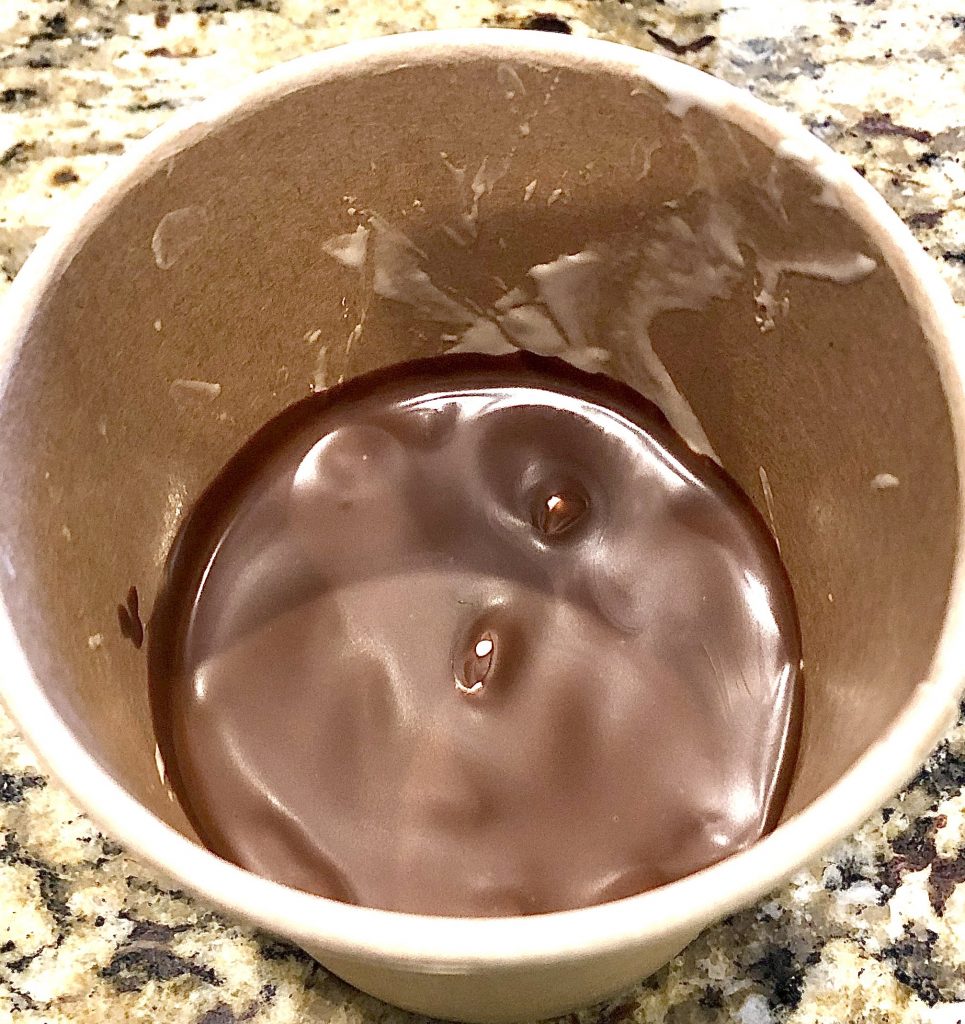 We then added a layer of chocolate shell. We didn't feel like making this ourselves, so we opted for the store-bought kind, but you can always make some yourself by melting chocolate and adding coconut oil. This allows you to choose a darker chocolate if you would like.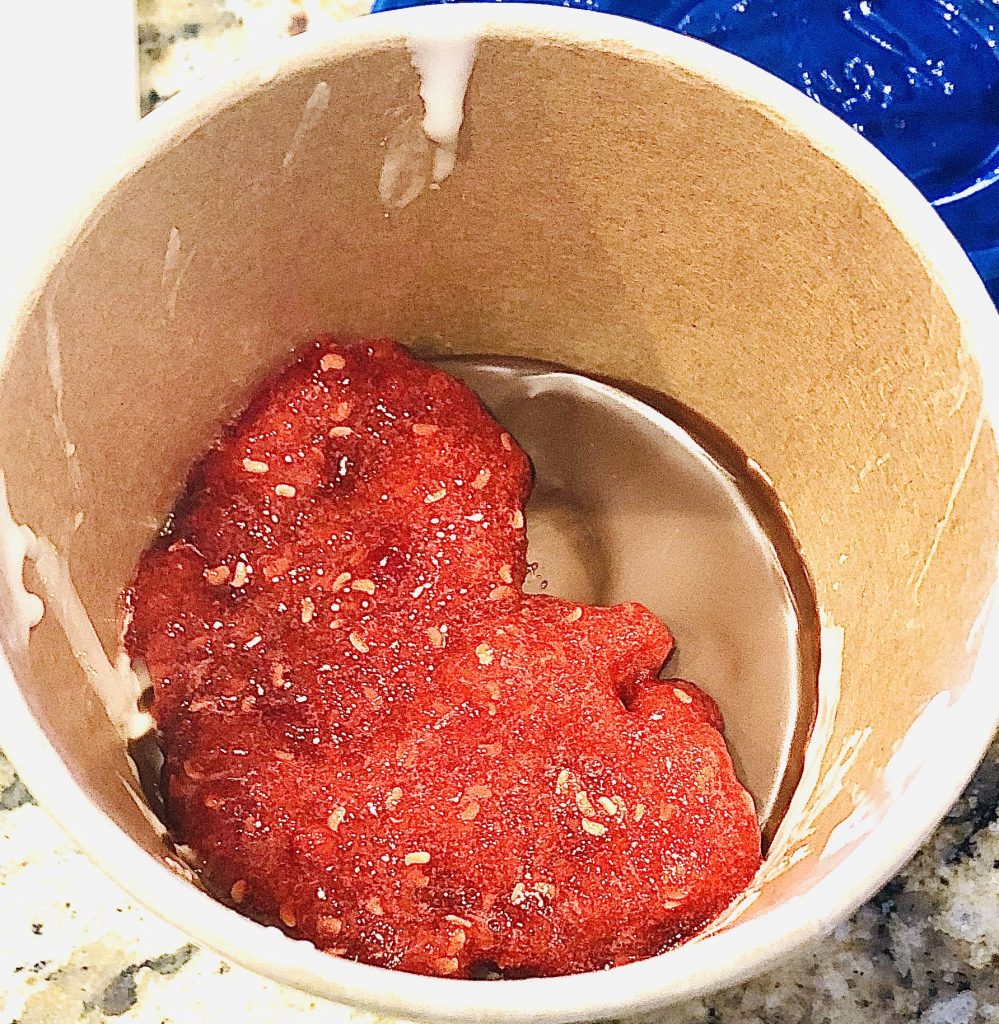 On top of that, we added some homemade raspberry jam. The jam freezes with about the same consistency that it has at room temperature, but your mileage may vary on the store-bought kinds, so make sure to do a test run beforehand by freezing your jam and checking to make sure it didn't freeze solid.
Then you just repeat the layers until the container is full. You've got sweet, tart, smooth, and crunchy all in the same bite. Delicious!
Summer Flavors, Part I: Choco-Berry
The perfect blend of fruit and chocolate!
Ingredients
White Chocolate Mix

4 ounces white chocolate

1 cup whole milk

Custard Base

2 large eggs

1 cup heavy whipping cream

1 cup sugar

1 teaspoon vanilla extract

1 pinch salt

Extras

1 small carton raspberries

1 container chocolate shell

1 jar raspberry jam
Directions
For the white chocolate mix, melt the 4 oz white chocolate in a double broiler. Once completely melted, slowly add the 1 cup milk in small amounts, whisking each time you add cream until color is uniform. Set it aside while you make your custard.
For the custard base, heat the 1 cup heavy whipping cream on low in a medium saucepan until it reaches 140° F, stirring occasionally. While the custard heats, using an electric mixer to whisk the 2 large eggs in a medium mixing bowl until light and fluffy, about 2 minutes.
While the cream is still heating, slowly add the 1 cup sugar into the eggs, whisking thoroughly to make sure the mixture doesn't become grainy.
After the cream reaches the target temperature, gradually pour it into the egg and sugar mixture, again whisking each time the cream is added to avoid cooking the eggs.
Pour the entire mixture back into the medium saucepan and heat it to 170° F.
Now pour the mixture back into the mixing bowl and add the 1 teaspoon vanilla extract and the dash of salt. Whisk the white chocolate mix into it as well until uniformly mixed.
Cover and chill for 1 hour or up to 3 hours.
When ready, make in your ice cream maker based on the maker's instructions. During the last 5-10 minutes in the ice cream maker (the ice cream should basically have the consistency of soft-serve ice cream), add in your raspberries. Don't add it all in! Add handfuls at a time until you get your desired chunkiness.
Move the ice cream from the ice cream maker into a quart-sized container of your choice and freeze for about an hour, so the ice cream will retain its shape while you make your layers.
In a pint container, add alternating layers of ice cream, chocolate shell, and raspberry jam. Make sure to let the chocolate shell harden (wait until it's not shiny anymore, about 15-30 seconds) before adding the jam, or they may run together.
Freeze your pint containers (this should make 2-3 pints) until hardened (at least 4 hours).
Notes
The raspberries do freeze hard. We liked the added crunch, but if you don't want that consistency, just leave out the raspberries.